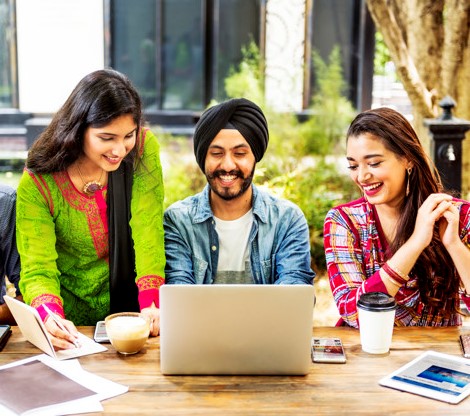 The Leading Name in Transport Software
Vinayak Consultancy Services is the hallmark of quality and excellence in the transportation industry for software solutions. Under the leadership of Mr. Ravi Khemka, Vinayak Consultancy Services (VCS) has been firmly rooted in the transport domain since 1990.
Using our industry expertise and experience, we have succeeded in delivering solutions to our 500+ clients and made sure our solutions solved each of their unique challenges. We have worked hard to become a modern leaders in logistics management, offering complete and cost-effective solutions using the latest technologies from the world of Information Technology. 
No Special Training Needed
Integration with GPS, EWAYBILL, FASTAG
Latest Software Technology
Documents Upload facility
Our ERP solution is built to be robust, comprehensive and feature-packed.
Management of your entire transportation and logistics is made easy with our intelligent design combined with powerful functionality. 
CUSTOMIZED DASHBOARD
Once logged in, instantly display all major MIS Reports on Dashboard with the ability to drill down till the Entry Level Module.
OPERATIONS MANAGEMENT
Complete Operations Management from Receipt of Orders from Client till Delivery of Consignment.
Includes Unloading At Godown Module. Pickup Delivery Module. Pickup Delivery Challan. Delivery Of PDC Module.
ACCOUNTS MANAGEMENT
Full management with all kinds of vouchers, ledgers, trial balance, profit & loss and balance sheet, GST compliant, and TDS related reports.
AUTOMATION
All kinds of API integrations are available. Third party integration available: Various GPS API, Fastag for toll,Ewaybill API, ICICI bank API,E-invoice API. Also, send Auto Emails to concerned department for Modified Bills, unsubmitted Bills, Vehicle Taxes Due Reminders, etc.
CUSTOMER RELATIONSHIP MANAGEMENT
Consignment Tracking from the website, directly view and download POD from the website, auto SMS, send emails to clients on every step from Consignment Booking till Delivery of Goods. Auto emails to clients for outstanding bills at periodic intervals.
VEHICLE/FLEET MANAGEMENT
Trip sheet for driver management, tire & spare parts stock management, diesel & toll expenses (directly upload from Excel file), Auto Email for Expiry of Taxes to concerned Department. All this with Integration with GPS Device for Live Location of vehicle and Job Sheet Management.
REPORTS
All Operational Reports such as  Consignment Register, Lorry Hire Register, Bill Register, Godown Register, etc. All types of ledger reports, Final account reports- trial balance, profit & loss report, balance sheet. All Vehicle Related Reports. All Tax Compliance Reports such as T.D.S. and G.S.T. related reports.
A complete package for the transport industry. Once you start using this product, you will not need any other software for their business. This covers entire transport operations, accounting & vehicle management.
CONTAINER BASED TRANSPORT
If you have bigger transport houses, you can use all the features and functionalities of Transport Software plus additional data entry and reports models required for container based transportation.
BROKER & SUPPLIER VEHICLE
The management of vehicles and suppliers for owners or brokers of the transport company can use this product very effectively and easily. It is a combination of Transport Software and Owner/Broker specfic requirements.
Give Your Business the Competitive Edge
9821605790
Success at your Fingertips
Latest Technology on the Latest Devices
Exclusive Mobile App of our Transport & Logistics Software as per our customer's demand.
Lightweight, fast, responsive,adaptation of the the Mobile App is a Complete Transport & Logistics Web-Based ERP Software.
Easy access and management of vehicles and suppliers for owners or brokers of the transport company can use this product very effectively and easily.
If you have any query? Don't think so much, please message us.
Address:
610, Space 912, Opposite Pleasant Park, Above Brand Factory Showroom, Mira Bhayander Road, Mira Road (East), Thane - 401107, Mumbai.